To understand what electric cars are, let's consider electric vehicle classification. The topic of "electromobility" basically refers to all vehicles that are driven by electrical energy. This includes both battery-powered vehicles and hybrid vehicles or vehicles with a fuel cell. Electric vehicles are classified primarily according to the concept and their names indicate how the electrical energy is supplied. 
Micro-Hybrid Vehicles
As the simplest type of hybrid, we can name a micro-hybrid. In this type of car, the electric components are only used for the start/stop function. The system switches off the engine when the vehicle is static. The engine is restarted automatically by letting off the brake and pressing the accelerator pedal or clutch pedal depending on transmission type. 
The start/stop system of micro-hybrid vehicles has a range of significant disadvantages. It increases the number of ICE starts, which greatly increases the load on a battery. The battery has to support all of the vehicle's electrical loads while the engine is stopped. That significantly reduces battery life. 
For solving this problem, there is a requirement for new electronic methods of monitoring the battery status including State of Charge and the State of Health.
Also, the start/stop system doesn't work if the ambient temperature is below 0°C. But the modern systems are expected to operate at -10°C. although various vehicle manufacturers declare that on their standard European drive cycles a fuel saving of up to 8% can be achieved by the installation of a stop/start system. But in practice, the money saved on fuel es not cover the cost of servicing the car. 
Since this system increases the load on the starter, battery, and engine. So, the next type of hybrids is the Mild hybrid. 
Mild Hybrid Vehicles
The average hybrid is more complex. In such cars, the electric motor with a power of 30-60 kW is installed. The electric motor supports the combustion engine. It means it is not possible to drive exclusively with electricity. 
Mild hybrids have a recuperative braking system. But it should be noted that different mild-hybrid installations work in different ways. 
Full Hybrid Electric Vehicles
The next type of hybrids is Full hybrid vehicles. It is similar to mild hybrid, but full hybrid cars can run using just battery power without using the traditional engine. This makes them more fuel-efficient than a mild hybrid. 
The electric motor is used at low speeds, where the electric motor is much more efficient than ICE. It also means that ICE doesn't operate idle when the car is stopped. In the result, such kind of cars is highly efficient for city driving. 
The Toyota Prius is the most well known full hybrid car. Another example of the full hybrid is the Ford Escape Hybrid, which is an exception to most hybrids because it is a Sport Utility Vehicle. 
Most hybrids are usually lightweight vehicles. because they need less power to drive. 
Plug-In Hybrid Electric Vehicles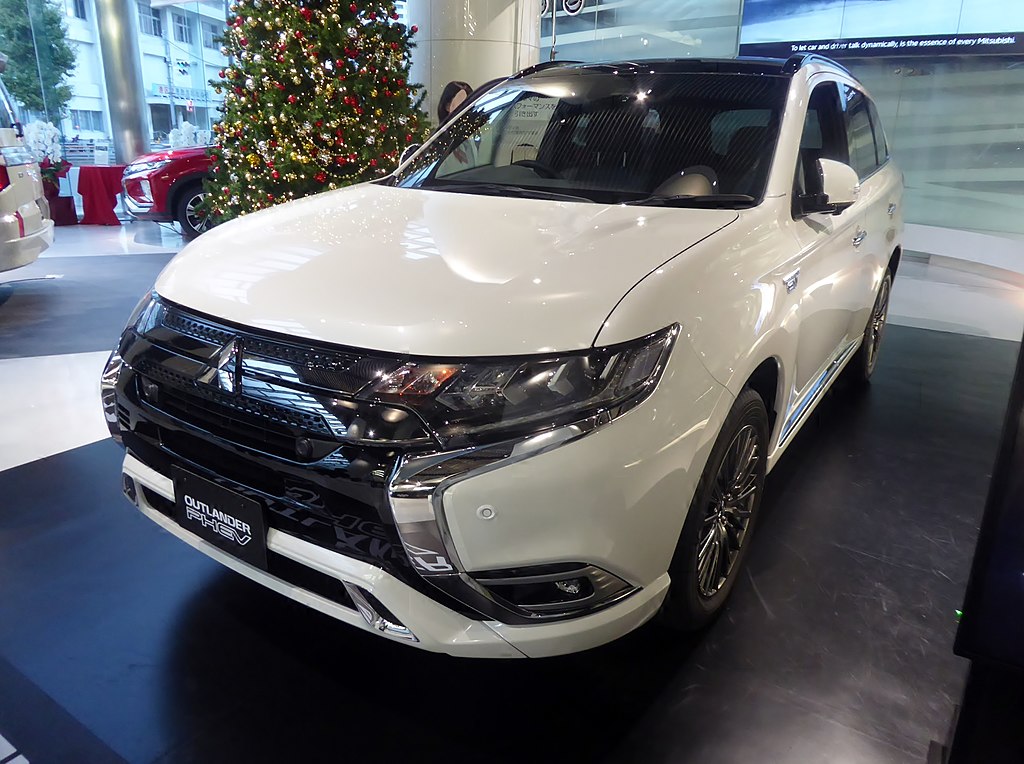 The next type of hybrids is the Plug-in hybrid electric vehicle. PHEV batteries can be charged using a wall socket or charging station, by the ICE, or through recuperative braking. The vehicle typically runs on electric power until the battery is discharged, and then the car automatically switches over to use the ICE. 
Range Extender Battery Electric Vehicles (RXBEV)
Hybrids with Range Extender is an electric car with increased power reserve. You may ask me: "So how is it different from PHEV?". And the difference is quite significant. The thing is that RXBEV is an electric vehicle completely. They can drive exclusively on the electric range until the batteries are discharged. After that, ICE comes into action, but its efforts are directed not at the rotation of the wheels, but at the generation of energy to power the electric motor batteries. 
In a sense, hybrids with range extender is a reverse hybrid. It is the latest type of hybrid vehicle. 
You may like to read later: Extended-Range Electric Vehicles
Battery Electric Vehicles/ Pure Electric Vehicles
Further, we are returning to the study of electric vehicles. Battery electric vehicles (BEV) use electricity stored in a battery pack to power an electric motor and turn the wheels. When it is discharged, the batteries are recharged using grid electricity, either from a wall socket or a dedicated charging unit. 
All car models of Tesla, Porsche Taycan 4S, MG 5 EV, DS 3 Crossback E-Tense are popular battery electric vehicles.
Fuel Cell Battery Electric Vehicles
The last type of vehicles in our classification is Fuel cell battery electric vehicles. Fuel cell vehicles use hydrogen gas to power an electric motor. Unlike conventional vehicles which run on gasoline or diesel, fuel cell cars and trucks combine hydrogen and oxygen to produce electricity, which runs a motor. 
Since they're powered entirely by electricity, fuel cell vehicles are considered electric vehicles – but unlike other EVs, their range and refueling processes are comparable to conventional cars and trucks. 
It takes less than 10 minutes to refuel a Fuel cell battery electric vehicle. After it's filled, the driving ranges of a fuel cell vehicle vary from 200 to 300 miles (around 320-480 km). 
Fuel cell vehicles have several disadvantages: 
The high price.
A mixture of hydrogen and air is explosive.
Hydrogen is stored in tanks at high pressure (35 MPa and 70 MPa).
For refueling with hydrogen building, a network of special gas stations is required.
Hydrogen is difficult to keep in liquid form cause, it has the greatest volatility among gases.
The process of hydrogen production is energy-consuming.
Vehicles with hydrogen installation are bad at low temperatures It was the last type of electric vehicle. 
I hope that everything was as simple and clear as possible. In case you have any questions, feel free to comment. If you like this article, share it with your friends. See you again with another great article!