As modern culture and technology continue to develop, the growing menace of global warming and irreversible climate change draw increasing concern from the world population. All countries around the world are working to drastically reduce CO2 emissions as well as other harmful environmental pollutants. 
Automobiles are amongst the most notable producers of these pollutants, as they are almost exclusively powered by internal combustion engines and exhaust unhealthy emissions. According to various reports, cars and trucks are responsible for approx 15% of CO2 emissions. 
One potential alternative to the world's dependence on standard combustion engine vehicles is electric and hybrid electric vehicles. 
To assess the impact of electric vehicles on the environment, we need to consider several questions: 
Exhaust gases pollution. 
Fuel efficiency. 
The energy sources that charge the battery. 
Car efficiency.
Economic indicators.
Run-down batteries.
Environmental impact 
There is a pretty common myth that electric vehicles also pollute the environment, as well as cars with ICE. Just the pollution process is transferred to the stage of electric car production and the stage of electricity generation. 
This is a false judgment, and it does not correspond to reality. So, let's start with an analysis of the widely known facts.
Lower CO2 emissions
Electric cars significantly reduce CO2 emissions since electric vehicles run on electricity and emit no exhaust gases. If one assesses only this factor, electric vehicles are much more environmentally friendly than conventional ones.
However, when evaluating the eco-friendliness of an electric vehicle, we also need to take the "well-to-wheel" emissions into account. This is an overarching term that includes greenhouse gas emissions, energy efficiency, and industrial costs. 
When taking well-to-wheel emissions into account, every electric vehicle emits an average of around 4450 pounds (2020 kg) of CO2 equivalent each year. By comparison, conventional gasoline cars emit over twice as much annually. 
It is important to note that the amount of "well-to-wheel" emissions in EV, depends on the method of electricity generation. For example, we can consider the production of electricity from natural gas or conversion of coal or nuclear power plants. 
By the way, natural gas is often considered to be the "cleanest" fossil fuel. Because it emits 50% to 60% less carbon dioxide than coal.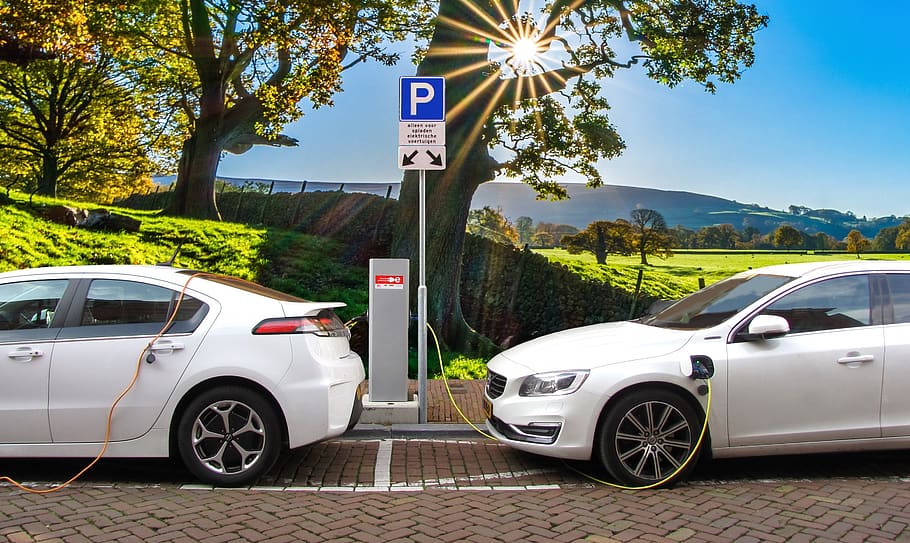 Fuel efficiency
One more reason why electric vehicles are considered more sustainable than traditional vehicles is that the efficiency of an electric car is higher.
The efficiency of the electric motor is approximately 90%-95%. while the efficiency of the ICE is around 20% (a diesel engine is about 25%). 
Let's consider an example to make it clearer. We compare the electric vehicle Tesla Model 3 and the car with ICE – BMW 3 series. (The cars we getting into comparison must be the same class). 
So, from one liter of oil, you can get from 150 to 800 milliliters of gasoline. It depends on the method of production of gasoline. BMW will run only 12.5 kilometers at the stated consumption of 6.4 liters per 100 kilometers, in the combined cycle of 800 milliliters of gasoline. The calculations are quite simple, you can see them below.
With electric cars, everything is more interesting. When burning 1 liter of oil at a modern thermal power plant with an efficiency of 40%, we get 3.4 kWh of energy. The manufacturer's claimed consumption of model 3 is 500 km from the battery at 74 kWh. This means that Tesla will travel 23 km. That is almost two times more than BMW.
Also, we took the most efficient way to produce gasoline. If gasoline were produced by distillation, the difference would be 10 times in favor of an electric vehicle. And there is also the fact to be taken into account that the fuel needs to be delivered to the gas station by fuel truck which uses gasoline as well. 
Economical impact
Now let's move on to economic indicators. In order not to be verbose, I will give an example from life.
Truly fuel economical
An owner of Tesla Model S has posted statistics on the operation of her cars. For 5 years, she traveled 120,000 kilometers. She drove exclusively through the city and charged the car in the garage. She consumed almost 26 thousand kWh of energy. for which, she paid a little over $2,000.
If we take a similar car with an internal combustion engine, the cost of fuel would be about $10,000.
Less maintenance
Another reason why the EV is economical is the lack of ongoing maintenance. Cars with ICE consist of several thousand parts many of which are subject to friction and require replacement over time. Even brake pads in electric vehicles have a greater resource due to regenerative braking. The electric motor consists of a rotor and a stator where only bearings can wear out.
The ICE resource is several hundred thousand kilometers, and most of them require serious repairs every 150 thousand kilometers approximately. At the same time, for example, the Tesla Model 3 is guaranteed to drive 1 million 600 thousand kilometers (1,600,000 km). And it does not require repair.
Moreover, nobody takes into account energy consumption and CO2 emissions in the production of consumables, which are a lot of development of renewable energy can also be attributed to the economic component. But it also applies to the environmental component. Today, it is paid great attention.
Cars can be used for stabilization of power systems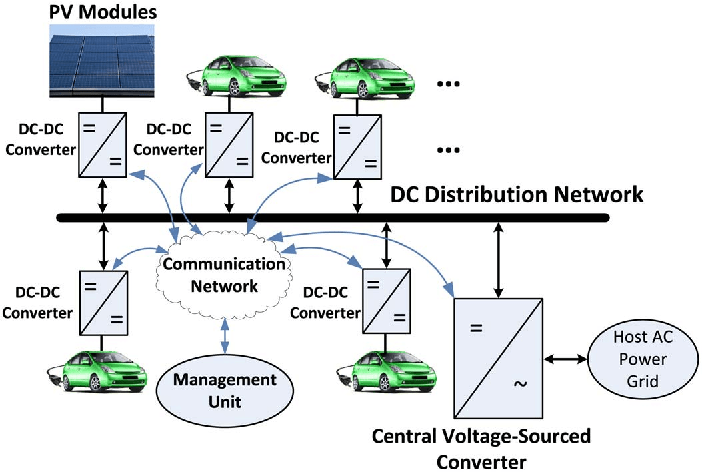 Another important advantage of electric vehicles is the stabilization of power systems. The thing is that electricity has been produced by power plants within 24 hours equally, but the load on the power grid is constantly changing. For example, at night much less energy is required during the day. But power generators continue to produce electricity. It causes the dissipation of unused energy. And it's not cost-effective at all. 
But electric cars are coming to help. If we connected them to the electrical grid at night, they could store electricity and then give energy back to the power grid to stabilize the energy system. This becomes possible due to an increasingly raising range of modern electric cars' run, from 300 km. Since, according to the studies, on average cars pass only 30 km per day Such stabilization systems are already being developed by some manufacturers, such as Nissan.
EV Batteries Disposal
And one more important issue is the disposal of batteries. Both environmentalists and car manufacturers are interested in solving this problem. The battery contains nickel, cobalt, copper, lithium, and other metals depending on the type of battery. And getting these metals from recycling batteries is cheaper and easier than their extraction.
Modern traction batteries are quite durable. For example, the Tesloop cab company has shared the Tesla Model X exploitation details. After 480,000 kilometers, the battery is run-out only by 10%. And even after a battery capacity dropping more than 30%, it can still be used in stationary energy storage systems such as Tesla Powerwall and Powerpac. So run-down battery issue is a really big environmental problem. But a solution to this problem has been found.
I will tell you about one of the most effective methods of disposal at the moment. This method is owned by Duesenfeld company, The essence of technology is as follows.
In the beginning of the battery pack is completely disassembled and sorted by the type of elements. Further, the components of the batteries are not burned as is customary now but crushed under pressure and all further reactions in the battery are prevented by the nitrogen gas. 
In fact, there are only ferrous and non-ferrous metals lithium powder left, and also the remains of the cathode with nickel, manganese, and cobalt. Thus, most of the battery can be stored for future use On the negative side, it has to be noted that the manufacture of electric cars is more energy-consuming than producing cars with ICE This is all because of the huge batteries that require relevant productive resources.
Governmental support
In North America, the price of megawatts of solar power has fallen from $ 350 to $ 50 over the past 8 years. For now, in many countries, solar energy is cheaper than the one got from traditional thermal power plants. 
This price difference will increase steadily. Because hydrocarbon reserves are limited. It is worth noting that when we are talking about renewable energy sources. It means not only solar power plants and wind farms but also hydroelectric power stations, geothermal and tidal power stations as well as bioenergy.
Some countries and some cities show a high percentage of generation from these sources and they are planning to switch to them completely.
Conclusion
This analysis showed that hybrid and electric cars have advantages over others. Of course, not everything is as perfect as we would like. But let's not forget that science does not standstill. And we may be the engine of scientific progress in the future. I hope that everything was as simple and clear as possible. In case you have any questions, you can ask them in the comment section below. See you guys!
You may also like to read: Evolution of Electric Vehicles: What Happened in the History