Can I afford a Tesla? This question may be the first thing to rise in your mind when you see a Tesla car! With the superior build quality and the looks from a sci-fi picture, the cars look costly. Is it so? Can you afford a tesla only if you are super-rich? Well, that is not the scene! We can help you find a few ways to reduce the burden on your wallet! Want to find out? Read till the end.
Elon Musk is said to be an alchemist. It has never been the case that he touched anything and it did not turn to gold! Tesla is just one of the many things that happen to be in the list of successful things Elon Musk did! Tesla is an American automobile giant that has transformed the way cars are made. Taking a cue from the science films we all enjoy, Tesla is designing its cars. Yes, Tesla is making your dream car come true. A Tesla car looks like it has just arrived from within a film. It is natural to think if you want to own such a car, you will end up shelling hundreds of thousands of dollars!
When the first of the cars made by Tesla left the companies showroom, they carried with themselves hefty price tags. With price tags of $100,000, these beauties were only available for those with lined pockets.
But what if we say you can be a proud Tesla owner even if you are not super-rich? Astonished right? We can sense that surprised look you have on your right here. Let us help you unravel these ways and get your Tesla home!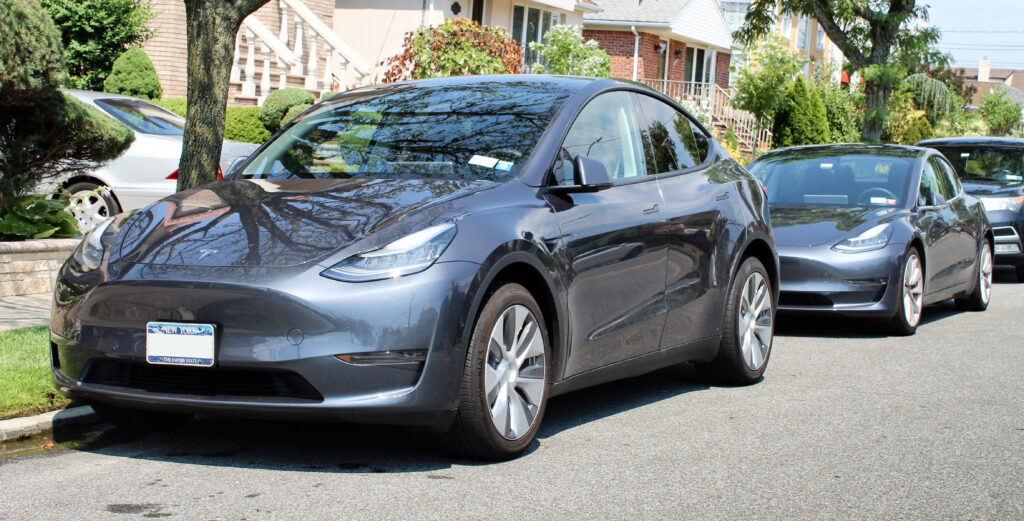 How Can You Afford a Tesla Even If You Are Not Rich?
Government Incentives: The federal government did denounce the tax rebate that they offered for the electric vehicles for Tesla vehicles. But does this help? How can the denounced tax rebates help our wallets? Well, don't be disheartened. Many state governments still do offer discounts and rebates. These rebates can help you eventually lower that burden off your wallets. There is always a but at the end of such a sentence. You will have to pay the full price of the car and can get credit later on. 

You can file for a rebate under income tax returns at the end of the financial year. These rebates can vary in amount and can range up to several thousand dollars. Many states also offer other incentives. Like in the State of California you get access to the carpool lane and above that, you even get free parking in all the municipal parking lots.
Ditch that traditional gasoline car: Adding fuel to the car is another huge cost, car buyers need to make up for. An average car in the USA has a fuel economy of around 25 miles per gallon. At $2.51 per gallon, it would be a costly affair. We say why to add gasoline when there are cheaper options available. Electricity as fuel costs a fraction of the cost of gas. The national average of the annual fuel bill for one family was said to be $1353 in the USA. Imagine the money you save in a year! While it is said that electricity as fuel costs around $641 a year. This is $700 cheaper. $700 is a massive amount that can be your savings at the end of every year if you choose to go electric. And what better way is it than to convert in style. We say opt for an Electric Tesla, upgrade your lifestyle and increase your savings. This seems like Christmas doesn't it?
Charge your electric car for free: Yes, you hear it right! Charge your car for free. We just stated that electricity is cheaper than gasoline and that the savings can increase even more? At a certain point in time, all Tesla vehicles came with free lifetime charging. No, you didn't read it wrong! Yes, we said free lifetime charging. Even though Tesla started phasing out this service, the company still offers some perks. These perks make the cars more affordable to take home to. Don't these cars look more attractive and feel more affordable as we unfold the secrets one by one. The infrastructure provided by Tesla to aid its electric vehicles is unparalleled. These stations called Supercharger Stations recharge the battery of your car in under 30 minutes.

The cost of fuel is said to be almost half of the cost of gasoline. The Tesla may seem costly but the car pays for itself in near time! These cost-saving calculations surely seem enticing. If your not so the good-looking car is going to cost you the same in the long run what would you choose? Yes, the futuristic-looking cars which come loaded with features and benefits- The cars from Tesla. Did we not just guess what's on your mind?
Buy a used car: Well, you may not use used things when it comes to personal hygiene. You may not like to share your towels, clothes, and toothbrush. But when buying a used car you are making a smarter choice. You must surely be imagining how do I become smarter! Well, let us spell it out for you. You save a ton of money. It is just that simple. It is said that a car loses almost 20% of its value in one year itself. 20% is a huge amount. One may love the new shine, the feeling and the smell of a new car, but there is one thing that provides more happiness. Saving a truckload of money. Savings are what make a human happy! Why waste the opportunity of saving 20%. We can view it as a discount, can't we? The tesla website has cars for resale listed on it. Tesla does not stop here. It even provides an EMI calculator to help you calculate your monthly EMI and see for yourself how affordable it is!
We hoped you liked our coverage on the topic. We will come back again with a new article until then, drive safely!
You may also like to read: Most Useful Tesla Model 3 Accessories You Should Have